Why Emotional Abuse Hits Harder than Physical
"I don't even know if I'm calling the right place..."
"He never hit me. I didn't think it was abuse if there were no marks. But then I realized my scars were much deeper. Hidden, but so painful."
"All day, her words swirl around in my head: 'You're worthless. Lazy. You'll never be able to keep a job. You're so lucky to have me. No one else would put up with your crap.' I used to try to block them out, but what's the point? She's right."
"I guess it
probably
was emotional abuse...it didn't seem like it at the time. We
were married
and it seemed normal. You don't see it until you're out of it."
We hear stories of emotional abuse all the time. But callers rarely identify it as that. Most people don't even realize that it is abuse. They
just
know that something doesn't feel right.
Emotional abuse is the most subtle of all types of abusive behavior. It doesn't leave physical cuts or bruises and isn't as noticeable as a screaming match. It isn't as obvious as rape or other forms of sexual abuse,
but that's why it's so devastating.
Emotional abusers hide in the weeds. They make their victims think it's his or her fault, or that he or she is imagining things. They control and dominate their partner with one of the most dangerous weapons: words.
An emotional abuser attacks another person's self-esteem or sense of reality.
They belittle, humiliate, or dominate their partner into feeling small, worthless, and hopeless. They make you feel like you can never do anything right, that you'll never measure up.
And it's not only verbal attacks. Emotional abuse can come through looks, postures, silence, or a hundred other tactics. It boils down to the basis of all abuse: power and control. One person in a relationship tries to manipulate the other and gain control. It's not right, and it never leads to a healthy relationship.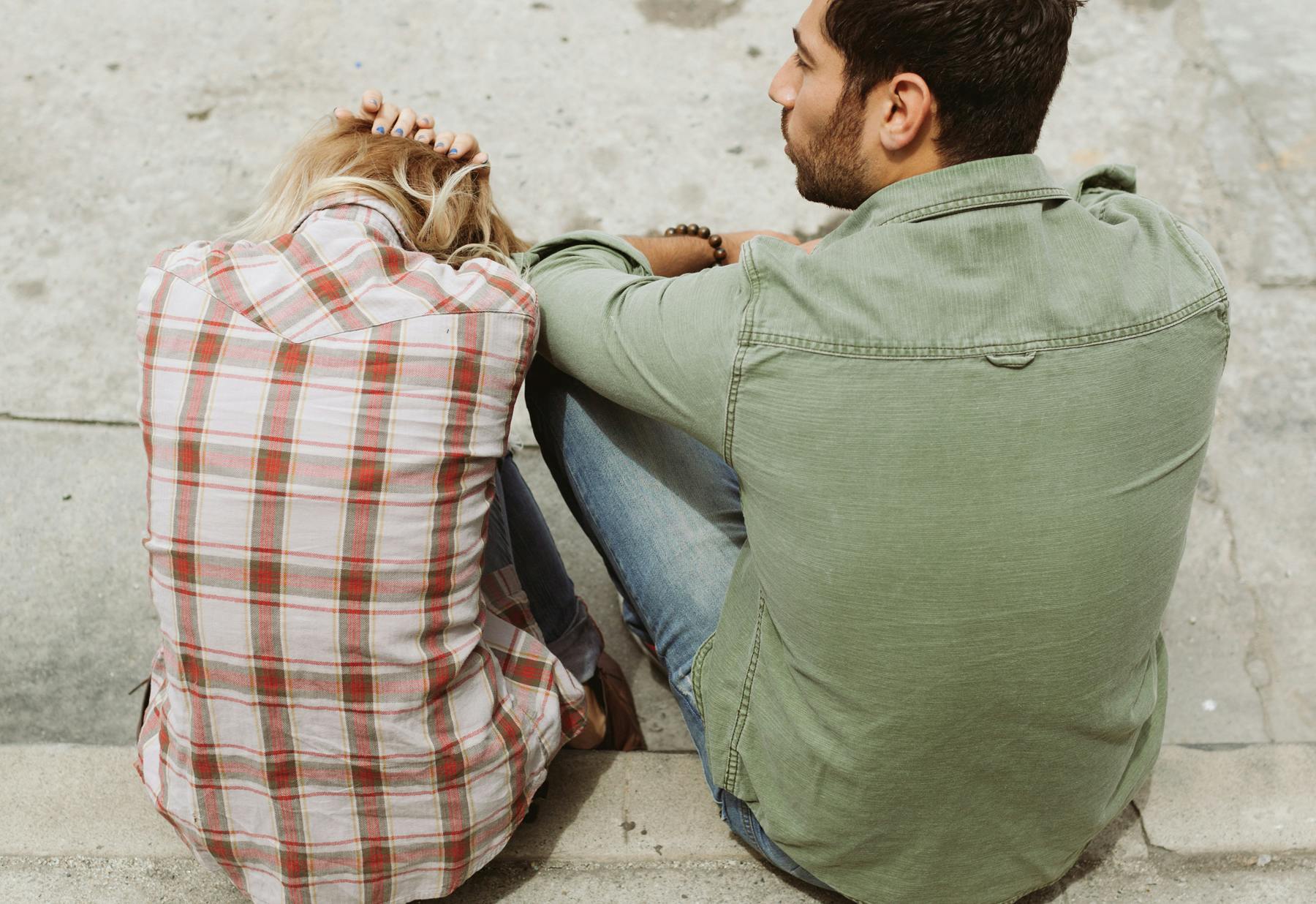 The problem is emotional abuse is very difficult to spot. Relationships rarely start as abusive. Rather, abusers seem charismatic, charming, and loving at the start. As the first signs of emotional abuse emerge, victims write them off.
Surely
this person that I love didn't mean that. She must have been having an off day. Or
maybe
I heard her wrong…
As more criticism and controlling behavior come to the surface, you're left confused. You wait it out, hoping for that charmer to come back to the surface. And all the while, your self-esteem is getting trampled, making it harder and harder to leave. After some time, abuse seems normal, and victims believe the lies. They believe they deserve the insults, the unfair treatment, and the constant blame.
But that is NEVER the case.
It's abuse, and no one deserves it.
If you're not sure if you're a victim of emotional abuse, ask yourself these questions. Answer
honestly
, without making excuses for your partner:
- Does my partner put me down or make me feel worthless?
- Does my partner humiliate me in public?
- Do I have to walk on eggshells around my partner?
- Do I question what's right or real around my partner?
- Does my partner try to isolate me from other friends/family?
- Am I blamed every time something goes wrong?
If you answered 'yes' to one or more of these questions, you identified a sign of emotional abuse.
You deserve better.
Honesty, respect, trust, and equality characterize healthy relationships. Those are the things you want to strive for.

So now ask yourself these questions:
- Does my partner treat me like an equal in our relationship?
- Does my partner value my opinion and care what I have to say?
- Does my partner trust me and include me on decisions?
Those are the questions you want to answer 'yes' to. If that's not what your relationship is like, it might be time to reevaluate.
If you have been the victim of emotional abuse for some time, it will be difficult to see the value you have. To distinguish the truth from the lies. But you're not alone.
There are people out there who can help you.
Let us pour truth back into your life.
See yourself through a new set of eyes.
All you have to do is call or text us. This is the right number for you; we'll hear you out. 1.800.770.1650 or text 'IOWAHELP' to 20121. We're here for you.